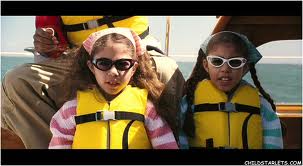 Bina and Marissa North are the twins of the North children in Yours, Mine & Ours. They are portrayed by twins, Jennifer and Jessica Habib.
Personalities
Edit
The twins are really into gardening and don't want anyone in their garden and get mad when Dylan spray paints them.
Ad blocker interference detected!
Wikia is a free-to-use site that makes money from advertising. We have a modified experience for viewers using ad blockers

Wikia is not accessible if you've made further modifications. Remove the custom ad blocker rule(s) and the page will load as expected.